Thyroid disorders during pregnancy no matter Hyperthyroidism or Hypothyroidism must be considered.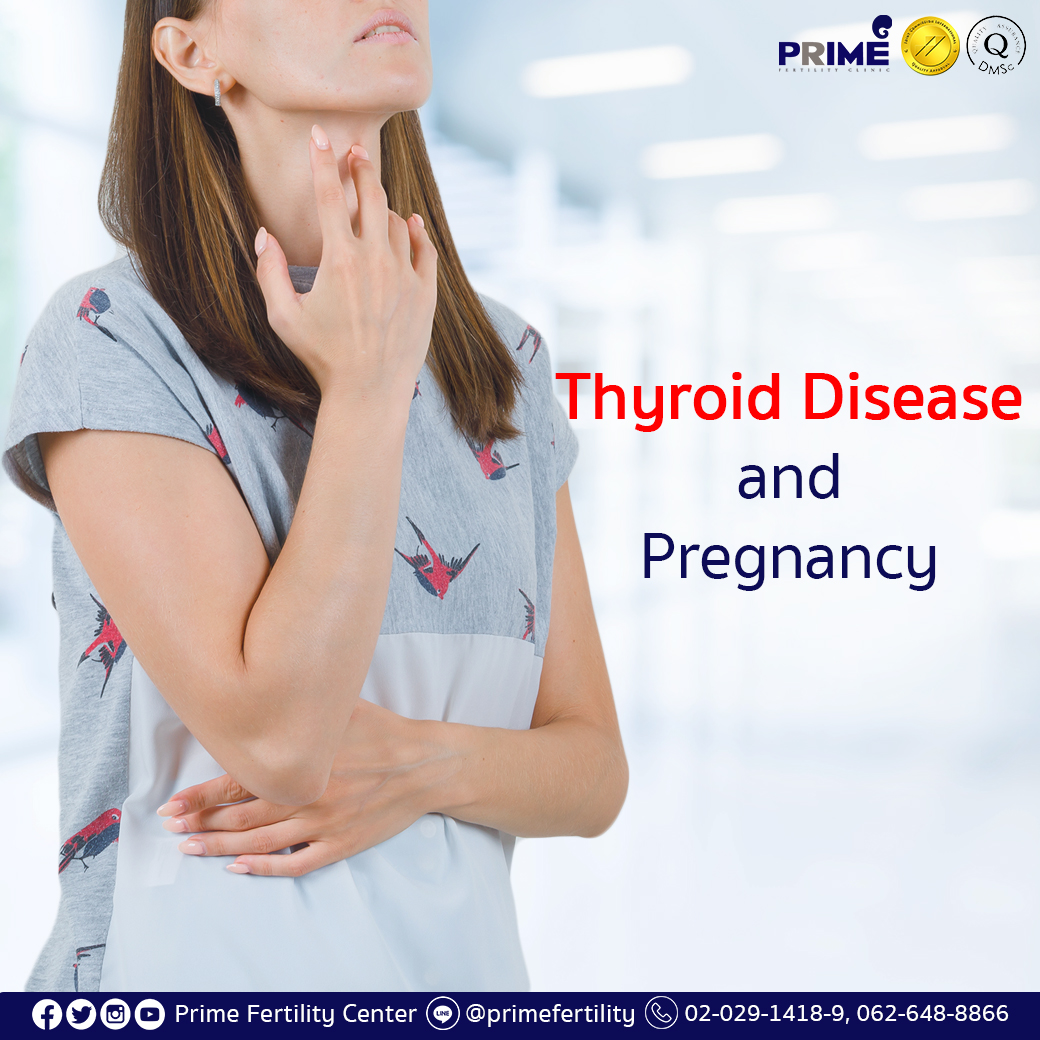 In case of Hyperthyroidism, what stage is the patient currently being treated? Are the symptoms of the disease in the normal range? For Hypothyroidism, most of patients need to receive thyroid hormone replacement therapy. Patients who have Hypothyroidism from the beginning, this illness may affect the ovulation and may cause the infertility problem as well. However, patients who have been being treated continuously and have taken medication constantly until thyroid-stimulating hormone can be controlled as normal, their ovulation will become usual. So, they can conceive consequently.

After getting pregnant, patients should be taken care of themselves by the endocrinologist as well as receive antenatal care from the professional obstetrician. It is important to remain thyroid-stimulating hormone in the normal range or slightly high. In order to prevent some complications such as abortion, fetal growth restriction, eclampsia, premature delivery, a baby with Hyperthyroidism or Hypothyroidism.

Therefore, a couple who plan for having a baby should consult with the specialist in advance. To attend a checkup program including blood test will be the first step of pregnancy preparation. In order to have the safest pregnancy as much as possible.
Reference: Prime Fertility Center Co., Ltd.