Generally, on the 14 th day of menstruation cycle approximately, only 1 ovum will be moving from the ovary called "ovulation".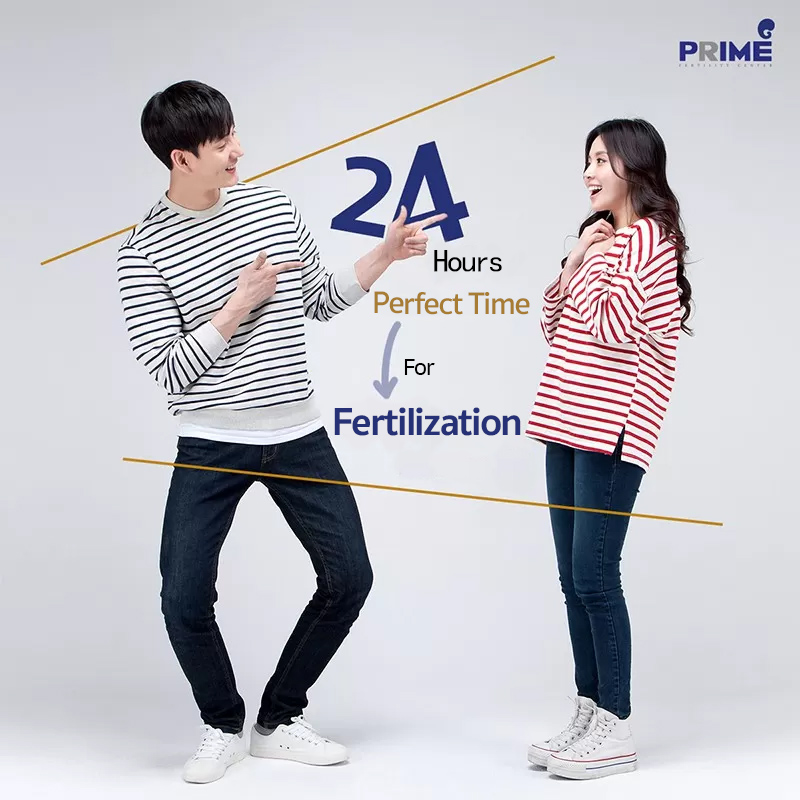 Then transfers to the fallopian tubes and this ovum will be ready for fertilization with sperm only 24 hours.
If there is no sperm to combine, the ovum together with endometrium will be discharged from vagina as menstruation consequently.
—–
Question about Infertility Treatment: Click Here 
Review Clip from Our Patients: Click Here 
#ICSI #IUI #IVF #eggfreezing #EmbryoFreezing #SpermFreezing #SemenAnalysis #Hysteroscopy #FET #PGT #PGD #NGS #PESA #TESA
#primefertilityclinic #primefertiltycenter #fertilityclinic #bangkokfertilityclinic #thailandfertilityclinic
Reference: Prime Fertility Center Co., Ltd.
https://www.primefertilitycenter.com/en/24-hoursbig-time-for-the-newborn/